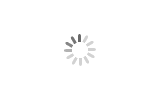 Dongfeng 3 Ton Vacuum Sweeper
dongfeng

China, Hubei

around 10- 15 working days

1,000 units one year
Vacuum sweeper is widely used in urban streets, municipal squares, airport pavements, urban residential areas, parks and other road cleaning operations .Vacuum sweeper not only can sweep garbage, but also can water for dust suppression purification

Vacuum sweeper have diverse types: gasoline, diesel, electric. And vacuum sweeper have different capacity: mini, 3 ton, 5ton, 8 ton, 10ton, etc
Dongfeng 3 Ton Vacuum Sweeper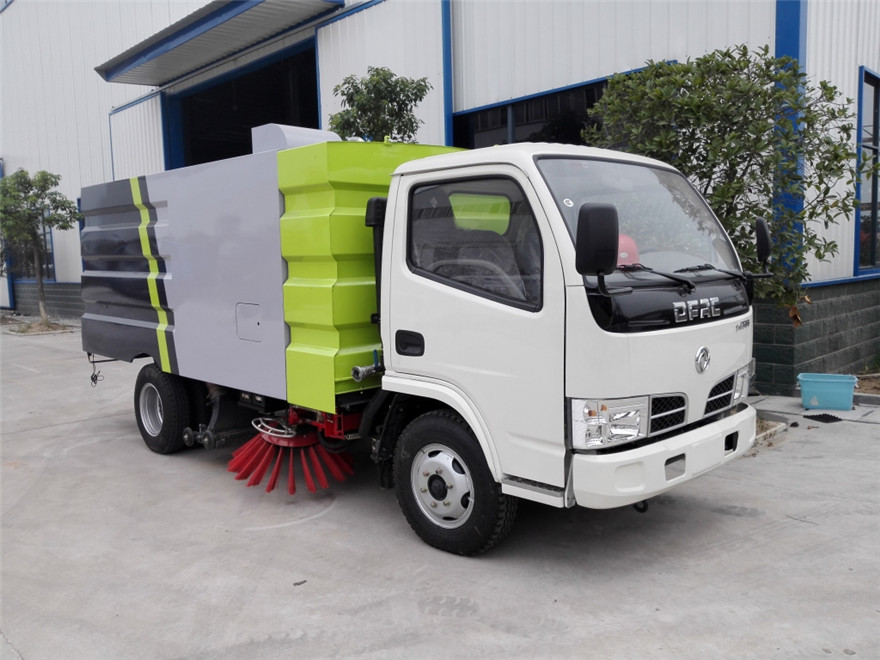 Application and Introduction
Vacuum sweeper is a new and efficient cleaning equipment that integrates road cleaning, garbage recycling and transportation. All operations is done by the mechanical sweeper brush and suction plate.
Product Features
Vacuum sweeper is effortless and efficient, all actions is finished by mechanical sweeper brush and vacuum suction palte
Vacuum sweeper can combine with the function of sweeping, cleaning, transporting the dust, small stones, mud, leaves, stains, etc. is environmental protection and practical
Adopt China and International high quality spare parts: auxiliary engine, pump, valve, control system, etc.
Main parameter
Product Name

DONGFENG 3 ton vacuum sweeper

Driving Type

4×2

Weight /Volume

Tank Volume(m3)

3.5 m3 (dust tank)+1m3 (water tank)

Rated payload weight(kg)

5000

Dimensions

Wheelbase(mm)

3300

Overall Dimension(mm)

5995×2280×3000

Engine

Engine brand & model

DONGFENG Chaoyang & CY4100Q

Engine type

4 stroke, water-cooled, straight line 4 cylinders,diesel

Displacement(L)/Power(kw)

3.707/60

Chassis

Axle Quantity

2

Transmission Type

5 forwards,1 reverse gear, manual

Steering Type

LHD or RHD with power steering

Brake system

Air brake

Tire Spec. & size

7.00R16, 6 with a spare

Cab

Standard configuration

Flat proof, single row, radio, sound and so on

Air conditioning

Have

Performance parameter of DONGFENG 3 ton vacuum sweeper

Water tank

3-4m³ stainless steel body

Dust tank

0.5-1.5m³stainless steel body

Standard configuration

One vice diesel engine, 4 units sweeper brushes, 1 piece sucker, stainless steel water tank and dust tank, maintenance-free airflow, manual pump emergency system, hydraulic motor, Germany Schneider control switch, CVT self-separation clutch, watering system, led arrow light etc

Working parameter

1. Cleaning efficiency≥95%

2. Suction sweeping width:2.5m

3. Maximum particle size of inhalation: 80mm

4. Traveling speed when working: 3‐20km/h
Product details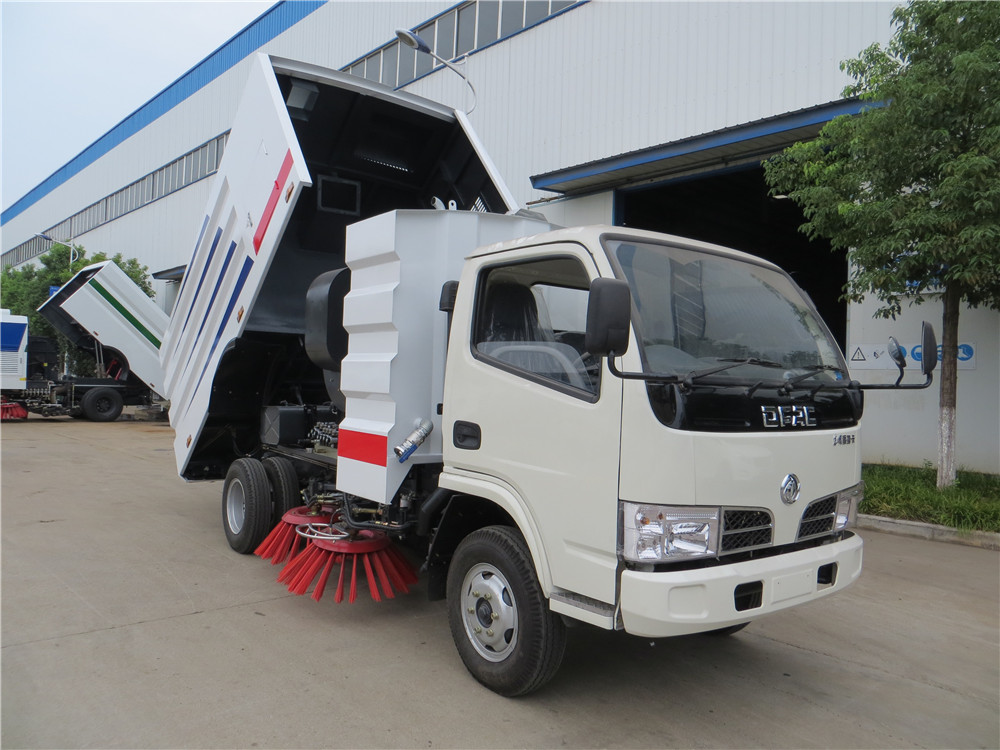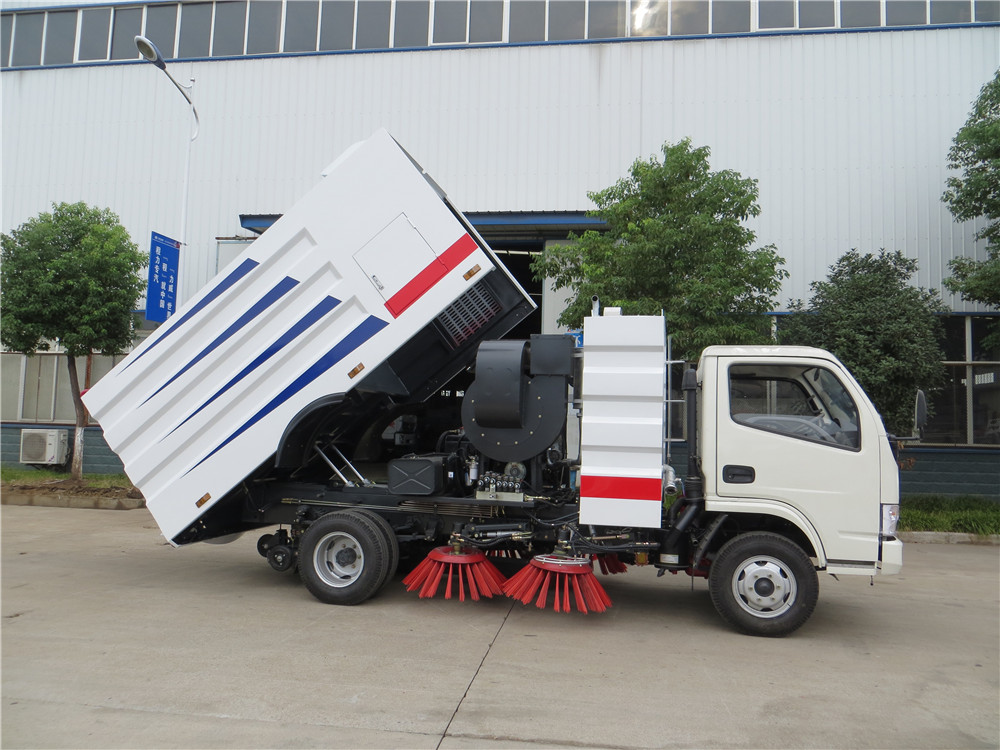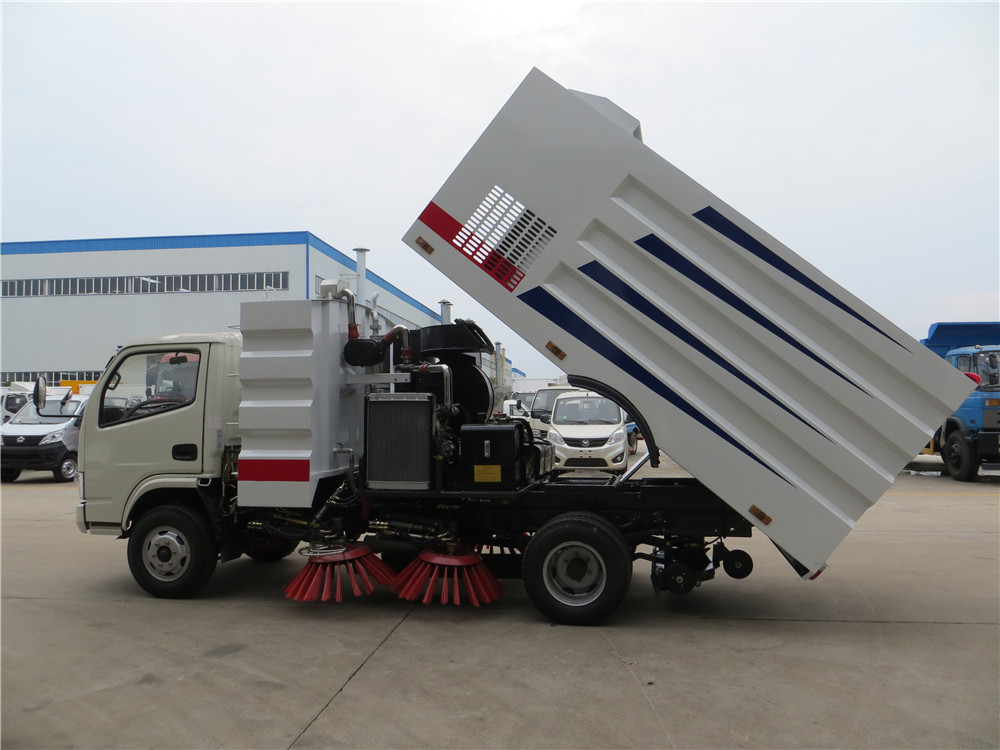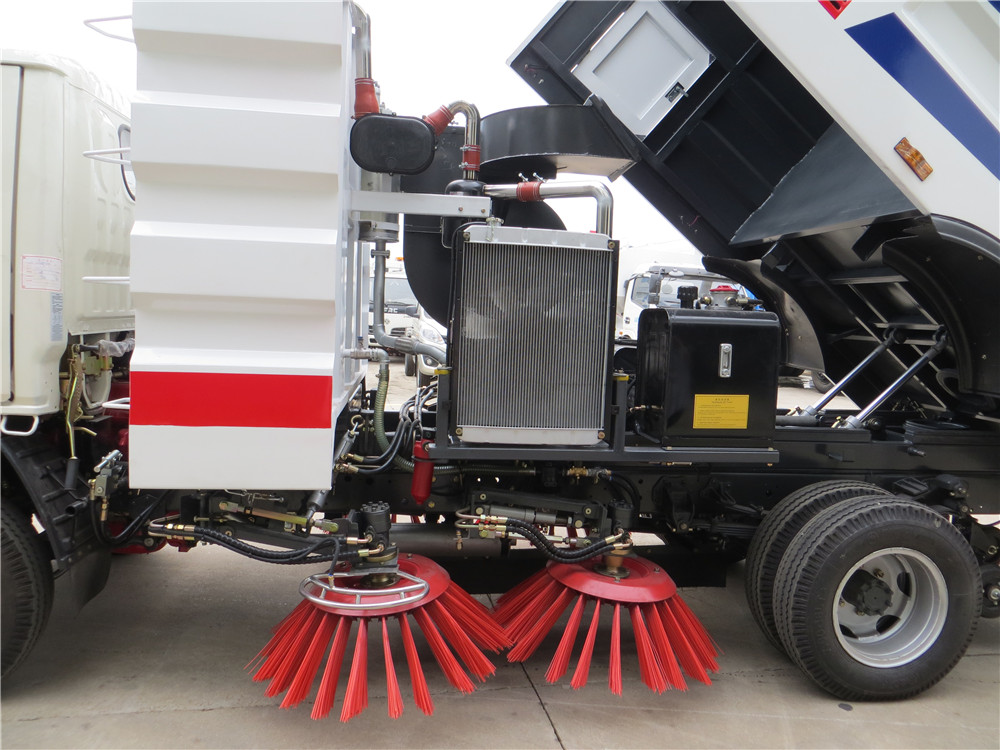 Batch exported vacuum sweeper, road sweeper truck